3x Top of Funnel ROAS On One Campaign Within 60 Days…
by adding Grunt Workers to their team
We sell a lot of ecommerce courses and coaching. Several of our coaching clients simply didn't have time to test their campaigns at scale, so they asked us to manage according to our teachings and strategies. We are busy coaching and teaching so we brought in Grunt Workers to implement based on our strategies. They work hard, they perform exceptionally well, and they adopted our strategies quickly and effectively – through rapid testing, one of our clients saw a 10.83 ROAS on a top of funnel campaign with Grunt Workers doing the hard work and the testing for us!
Agency/Coaching Company Owner
Bryan is an ecommerce genius, having built his own brands at scale… to teaching thousands of others how to do what he does.
Successful with his own brands, and coaching a lot of others to the same levels of achievement and success, makes Bryan's agency all the more successful…
The processes are in place.
The strategy is all set.
It's a matter of time to put all of the comprehensive pieces into place, and then testing a lot!
Bryan's clients can take his processes and DIY. In fact, he encourages them to do it on their own first, at least until they reach a revenue target where they can invest in outsourcing and agencies to take them to the next level.
At that point, they seek out Bryan again and ask his agency for help.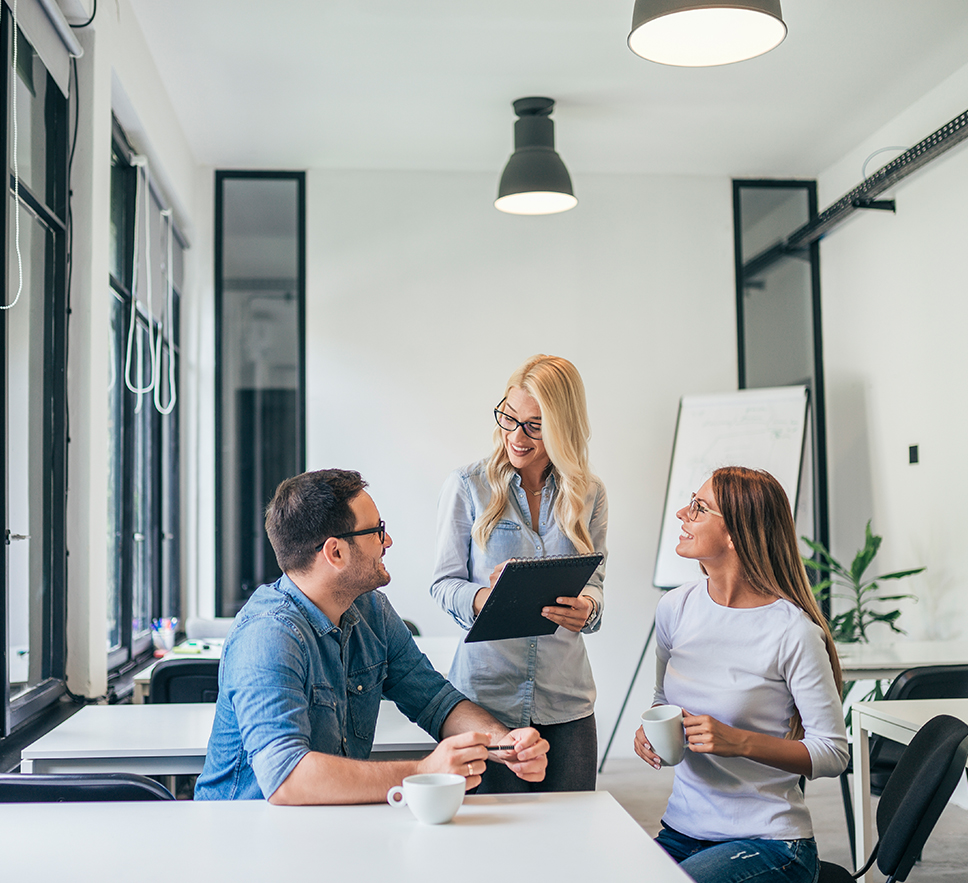 Bryan's agency is GREAT at coaching…
Their coaching clients achieve their targets so they can begin outsourcing some of the marketing and advertising.
Then they turn to Bryan for help at a high volume.
His team was tipping over with tasks, campaign buildouts, testing, and optimization.
Bryan recognized that he needed to build an implementation team around his in-house marketing managers or they wouldn't be able to keep up with client demand or meet future client demand…
That would lead to lost sales and revenue.
Agency  can't survive without sales and revenue! Neither can most businesses, for that matter. 🙂
Bryan tapped Grunt Workers to help him build an implementation team, starting with a brilliant Facebook Ads manager and a Graphic Artist / Video Editor to fuel ads and testing at scale.
After 3 weeks of recruiting, Grunt Workers was able to find a high-quality match for Bryan's requirements and his team.
Bryan's management team onboarded the two Grunt Workers as if they were in-house, and brought them up to speed over an additional 6 weeks.
The Grunt Workers team members were able to start working on Bryan's clients within the first week, and truly hone in on the agency's world-class strategies and testing ideas in the following weeks.
Bryan and his team are happy with the strong performance from their strategy and new team of campaign implementation Grunt Workers:
Rapid ability to test aggressively
Take a campaign and strategy and run with it for clients at scale
Build and iterate on brand new campaigns
Deep understanding of each part of the funnel – Top of Funnel, Middle of Funnel, and Bottom of Funnel
Rapid ability to test aggressively
Take a campaign and strategy and run with it for clients at scale
Build and iterate on brand new campaigns
Deep understanding of each part of the funnel – Top of Funnel, Middle of Funnel, and Bottom of Funnel
A few of the highlights that Bryan's agency achieved by adding Grunt Workers team members to their team –
Over 3x the volume of campaigns launched and optimized
100s of image and video variations developed for client ad tests
10.83 ROAS on a Top of Funnel campaign in a competitive industry, winning the agency a long-term relationship with their client
80+ Hours freed up for management to invest more time in strategy and education
Over 3x the volume of campaigns launched and optimized
100s of image and video variations developed for client ad tests
10.83 ROAS on a Top of Funnel campaign in a competitive industry, winning the agency a long-term relationship with their client
80+ Hours freed up for management to invest more time in strategy and education