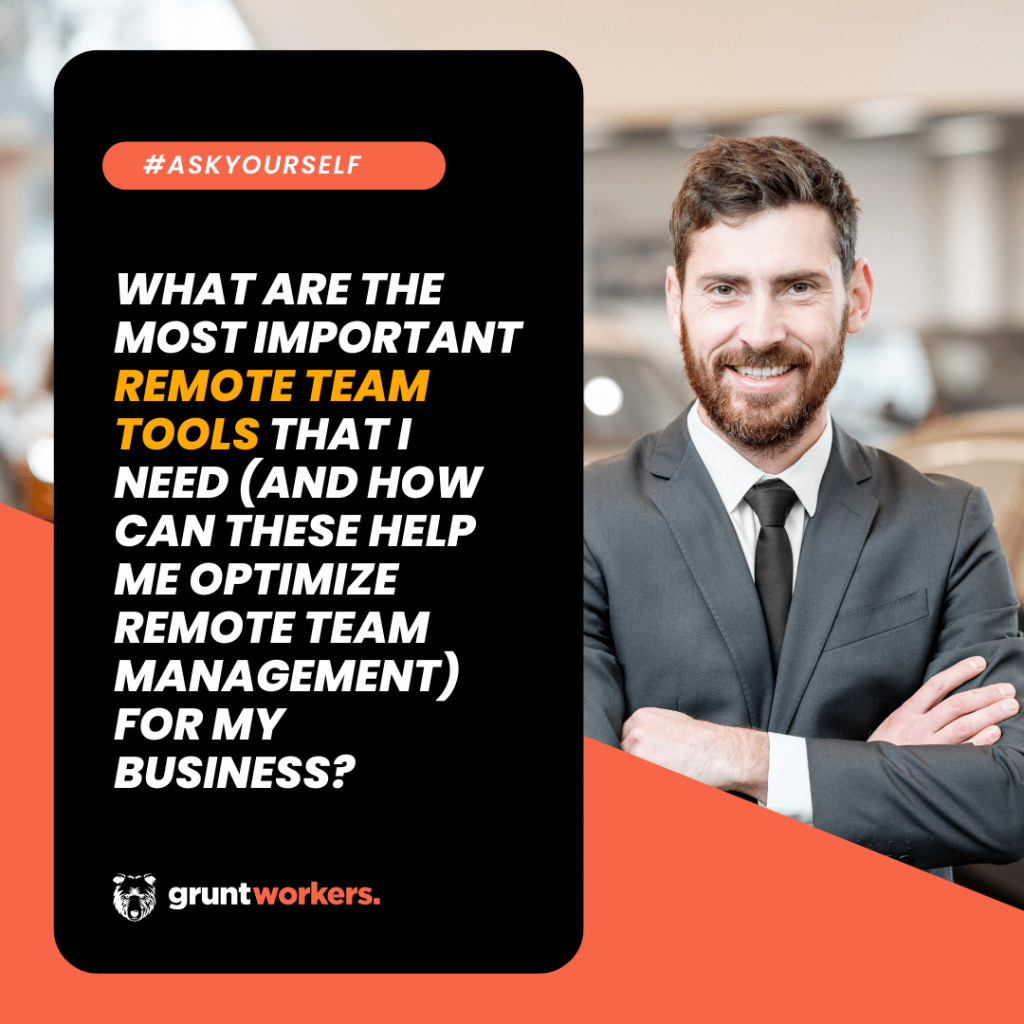 Managing a remote team can be challenging, especially when it comes to maintaining clear communication, collaboration, and productivity. We also have another article about remote team management, read all about it here.
According to a 2021 study by Microsoft, 54% of remote workers reported feeling overworked, while 39% felt exhausted due to the lack of practical remote work tools and processes. 
Moreover, a survey by Buffer revealed that 15% of remote workers struggle with collaboration and communication. These pain points can lead to inefficiencies and reduced performance.
The good news is that adopting the right remote team tools can help address these challenges and significantly improve the way your team works together. 
Leveraging remote team tools is vital for efficient remote team management, as they enhance communication, collaboration, and productivity. Technology empowers businesses to optimize their virtual workforce, streamline workflows, and ultimately contribute to the success and growth of online enterprises.
Overall, the implementation of remote team tools and technology can transform the way businesses operate, propelling them to greater heights in an increasingly competitive digital landscape.
By providing a centralized platform for communication, file sharing, and task management, these tools can significantly reduce the time and effort spent on coordinating projects. 
They also enable real-time collaboration and monitoring, allowing managers to make data-driven decisions and maintain a high level of performance across the team. 
Furthermore, remote team tools foster a culture of transparency and accountability, leading to higher employee engagement and satisfaction. In turn, this results in lower turnover rates, which translates to cost savings for the company. 
By understanding the advantages these tools offer and learning how to implement them effectively, you can create a more efficient and productive remote work environment for your team.
Essential Tools for Your Remote Team
As the remote work landscape continues to grow, the right tools become increasingly crucial for businesses to ensure seamless collaboration and productivity. 
According to a 2021 Gartner survey, 74% of companies plan to permanently shift to more remote work post-COVID-19. In this section, we will explore the essential tools for your remote team, focusing on communication, project management, and time tracking.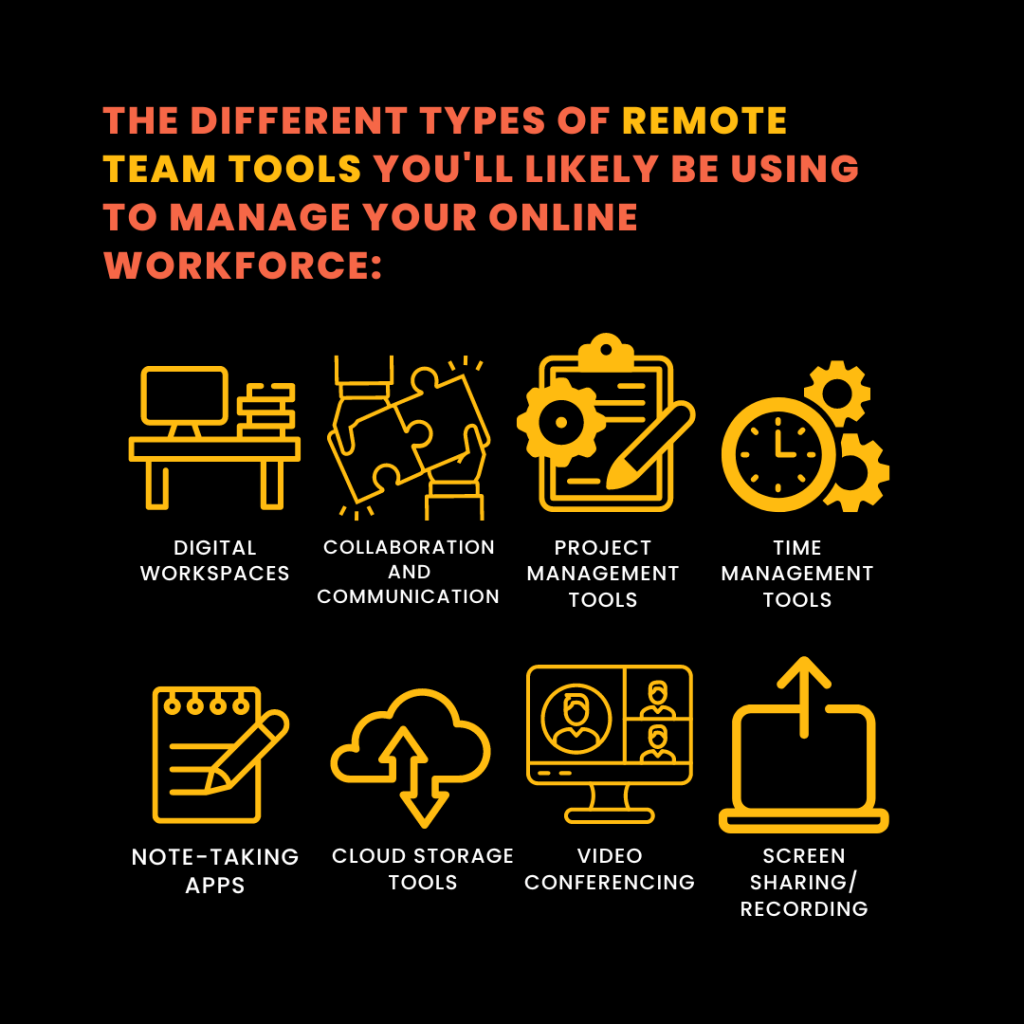 Digital workspaces are integrated platforms that centralize access to all the resources an employee needs – from apps and files to communications tools – facilitating seamless collaboration and efficiency in a remote setup. 
They form the bedrock of a remote team's productivity, bringing together essential functionality in one easy-to-access location.
Google Workspace: A cloud-based productivity suite that helps teams collaborate, it includes familiar tools like Gmail, Docs, Drive, Calendar, Meet, and more. Google Workspace facilitates real-time collaboration, making it easy for your team to get work done from anywhere.
Microsoft Teams: Part of the larger Microsoft 365 suite, Teams is more than just a communication tool. It acts as a hub for teamwork, where you can chat, meet, call, and collaborate all in one place, enhancing team efficiency.
Kissflow: Known for its comprehensive digital workspace solution, Kissflow combines project management, team collaboration, process automation, and case management. This platform is ideal for teams looking to reduce the time spent switching between different tools.
2. Collaboration and communication tools.
In a remote environment, effective collaboration and communication are key to a team's success. 
Collaboration and communication apps streamline interactions, ensuring everyone stays in sync and can contribute fully to the team's efforts, irrespective of their geographical location.
Slack: Slack is a messaging platform that allows teams to communicate in real time through channels, direct messages, and group conversations. With various integrations and a user-friendly interface, Slack simplifies remote communication and collaboration.
Voxer: Voxer is a walkie-talkie app that allows remote teams to communicate using voice messages, texts, and images. It offers real-time and asynchronous communication, making it a versatile tool for staying connected with your team.
Google Chat, Spaces, and Hangouts: Google's suite of communication tools offers various options to fit your team's needs. Google Chat is ideal for direct messaging and team discussions, Google Spaces facilitates topic-based conversations and collaborations, and Google Hangouts offers a simple video conferencing solution that can be a great choice for small team meetings.
Skype: Microsoft's Skype has been a mainstay in the world of online communication for years. Its versatility for instant messaging, voice calls, video calls, and large group meetings, combined with its file-sharing capability, makes it a widely-used tool in remote team environments.
Telegram: Known for its speed and security, Telegram provides an excellent platform for team communication. It supports large groups, has robust file-sharing capabilities, and includes an array of features like message self-destruction, bots, and secret chats.
WhatsApp: As a simple, reliable, and private way to communicate, WhatsApp is used by many teams worldwide. The app supports messaging, voice calls, video calls, and file sharing, making it easy to stay connected and coordinate with your remote team.
3. Project management tools
Organizing tasks, tracking progress, and maintaining deadlines are critical for remote teams. These project management tools can help you stay on track:
Basecamp: Basecamp is a project management and team collaboration tool that organizes your projects, internal communications, and client work in one place. With features like to-do lists, file storage, and real-time messaging, Basecamp ensures that remote teams can stay organized and on schedule.
ClickUp: ClickUp is a productivity tool that combines project management, time tracking, and goal-setting capabilities. Remote teams can create and assign tasks, set priorities, and track progress in one unified platform. ClickUp's flexibility makes it adaptable to various workflows, keeping your team on track and focused.
Monday.com: Monday.com is a work operating system that allows teams to manage tasks, projects, and workflows in a highly customizable and visual way. Its integrations and automations enable remote teams to streamline processes, improve collaboration, and boost productivity.
Trello: Trello is a visual project management tool that uses boards, lists, and cards to organize tasks and workflows. Its drag-and-drop interface makes it easy for team members to collaborate and manage projects efficiently.
Asana: Asana is a comprehensive project management platform that allows teams to plan, organize, and track their work. With features like custom fields, subtasks, and dependencies, Asana helps teams prioritize tasks and meet deadlines.
4. Time management services
Keeping track of how your remote team spends their time is crucial for measuring productivity and ensuring efficient time management. Here are some time-tracking tools to consider:
Toggl: Toggl is a simple and user-friendly time-tracking app that helps remote teams track work hours, project progress, and analyze productivity. With its comprehensive reporting features, Toggl enables managers to identify bottlenecks and optimize workflows.
Clockify: Clockify is a free time tracking and timesheet tool that allows remote teams to track work hours, monitor project progress, and generate reports. Its robust features and integrations make it an excellent choice for businesses looking to improve time management.
Time Doctor: Time Doctor is a time-tracking software that monitors remote employees' work hours, breaks, and productivity levels. It provides detailed reports and insights into how your team spends their time, helping you identify areas for improvement.
Harvest: Harvest is a time tracking and invoicing tool that helps teams track their work hours and bill clients accurately. With its simple interface and integration with various project management tools, Harvest streamlines time tracking and invoicing processes for remote teams.
These tools serve as your team's digital notebook—essential for capturing ideas, task lists, meeting notes, or detailed documentation. They allow teams to quickly jot down thoughts, collaborate on content, and access notes across various devices.
Microsoft OneNote: It's part of Microsoft's suite of tools and excels at seamless integration with other Microsoft applications. OneNote offers an intuitive digital notebook environment where teams can organize and search notes, create to-do lists, and collaborate on content.
Evernote: This note-taking app is popular due to its ability to sync across multiple devices. Evernote allows users to save, annotate, and share notes easily. Plus, its powerful search feature ensures no idea gets lost in the shuffle.
Notion: Notion is a comprehensive tool combining note-taking, database, and project management features into one workspace. It's a popular choice for teams seeking a powerful and versatile workspace that can handle a range of tasks.
Otter.ai: This tool is not just about note-taking, it's a game-changer for managing meetings and interviews. Otter.ai uses AI to transcribe and summarize your meetings automatically. The transcriptions are searchable and shareable, making it easier for team members to focus on the discussion and review key points afterward. It's especially handy for remote teams working across different time zones, allowing everyone to stay in the loop.
Whiteboard: This tool transforms your device into a free-form digital canvas. It's perfect for teams looking to sketch ideas, diagram workflows, or share annotated visuals.
InVision: Initially a prototyping tool, InVision has expanded to include whiteboarding functionality with the "Freehand" feature. This collaborative tool allows teams to draw, write, and design together in real time.
Sketchboard: Geared towards agile teams, Sketchboard allows team members to brainstorm and visualize ideas together. It offers a free-form canvas that's perfect for mapping out user stories, flow diagrams, and mind maps.
Miro: Miro provides an engaging, intuitive, online collaborative whiteboard platform. It's known for its robust suite of features and tools that help remote teams brainstorm, plan, and visualize together in real time.
These platforms offer a secure, convenient space for storing and sharing files, ensuring that team members can access important documents whenever they need to. A good cloud storage tool is a must for remote teams as it helps keep everyone on the same page and promotes efficient collaboration.
Google Drive: A part of the Google Workspace, Google Drive allows for real-time collaboration on documents, spreadsheets, and presentations. Its seamless integration with other Google apps and substantial free storage make it a popular choice among remote teams.
OneDrive: Microsoft's OneDrive is a secure and robust cloud storage option. Being part of the Microsoft 365 suite, it provides excellent integration with other Microsoft applications and allows teams to share, collaborate on, and store files effortlessly.
Dropbox: Dropbox is another widely-used cloud storage platform known for its ease of use and powerful collaboration features. It allows for easy file sharing and syncs documents across devices, ensuring that the team can access the latest versions of their files from anywhere.
7. Video conferencing services
Video conferencing apps have turned into virtual conference rooms for remote teams, providing a platform for face-to-face interaction, team meetings, brainstorming sessions, and more. 
They're indispensable tools that contribute to team cohesion and maintain the personal touch often missing in remote setups.
Zoom: A dominant player in the video conferencing arena, Zoom is well-known for its robust features and ease of use. It offers high-quality video and audio, screen sharing, virtual backgrounds, and breakout rooms, making it a popular choice for businesses of all sizes.
Google Meet: As part of the Google Workspace, Google Meet offers high-quality video meetings and integrates with other Google apps for a cohesive remote work experience. Features like real-time captions and screen sharing make it a versatile tool for remote teams.
Webex: Owned by Cisco, Webex is a secure, full-spectrum collaboration tool. Besides video conferencing, it provides calling, messaging, file sharing, and whiteboarding. It's great for larger businesses with more complex needs.
8. Screen sharing/recording tools
Screen sharing and recording tools are essential for remote teams, as they allow for real-time collaboration, live demonstrations, and the ability to record meetings or presentations for later use. 
They simplify the process of explaining complex tasks and ensure everyone is on the same page.
Loom: Loom is a video messaging tool that enables remote team members to record and share video messages. With Loom, teams can quickly explain concepts, provide feedback, and collaborate on projects using asynchronous video communication.
TeamViewer: TeamViewer offers a comprehensive suite of features, including remote access, file transfer, and screen sharing. It is particularly popular for its remote support capabilities, making it an excellent choice for IT teams.
Screenleap: Screenleap offers a quick and easy way to share your screen with others. It's browser-based, meaning there's no need for any downloads or installations. This simplicity makes it a solid choice for teams needing quick, uncomplicated screen sharing.
Join.me: Join.me provides a platform for online meetings, video conferencing, and screen sharing. With its easy-to-use interface and customizable meeting spaces, it provides an efficient way to collaborate and share ideas within remote teams.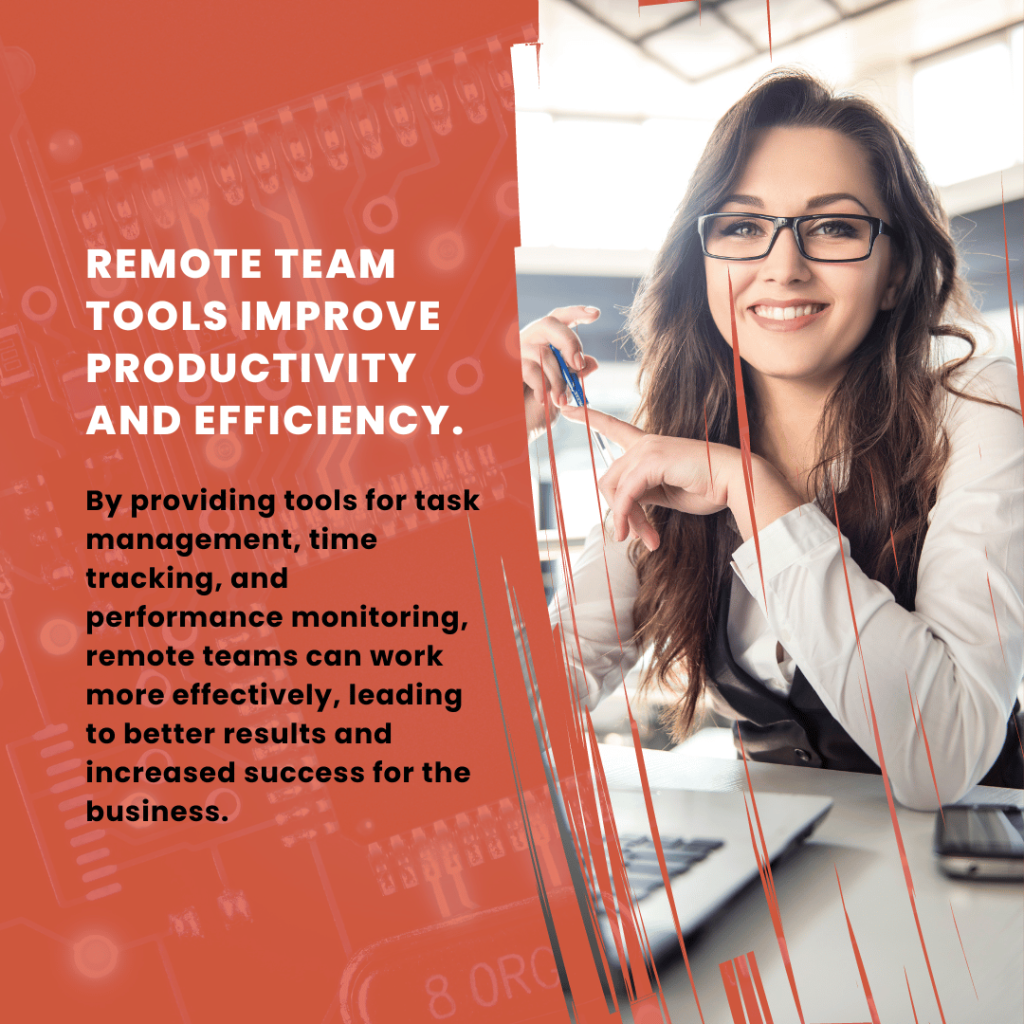 Integrating these tools into your remote team's workflow will not only improve productivity and collaboration but also ensure a more streamlined and efficient remote working environment. By investing in these essential tools, you can empower your remote team to reach its full potential and drive business growth.
Remote Team Tools for Improving Work-Life Balance
As remote work has grown in popularity, the lines between personal and professional life have blurred for many individuals. 
According to a recent survey, 40% of remote workers reported difficulty maintaining a healthy work-life balance. To help combat this issue, several remote team tools are specifically designed to support a better work-life balance for employees. 
Let's dive into some of these essential tools that not only promote productivity but also help create a healthy work environment.
Time Management: RescueTime. 
RescueTime is an invaluable tool for remote workers looking to improve their time management and work-life balance. 
By tracking how you spend your time on digital devices, RescueTime provides insights into your daily habits, helping you identify areas for improvement and set goals to maximize productivity. By using this tool, employees can maintain a better work-life balance and avoid burnout.
Mindfulness and Mental Health: Headspace
Headspace is a popular meditation app designed to improve mental health and overall well-being. It offers guided meditation sessions, mindfulness exercises, and resources to help manage stress, anxiety, and sleep issues. 
Incorporating Headspace into your remote team's routine can lead to better focus, reduced stress, and a healthier work-life balance.
Virtual Team Building: Donut
Donut is a remote team tool that aims to improve employee engagement and team bonding by pairing employees for virtual coffee breaks, lunches, or one-on-one meetings. 
By fostering connections between team members, Donut helps maintain a positive work culture and improves work-life balance in remote teams.
Employee Recognition: Bonusly
Employee recognition is essential for maintaining motivation and job satisfaction. Bonusly is a remote team tool that allows team members to reward and recognize each other for their hard work and achievements. 
By encouraging a culture of appreciation, Bonusly helps create a more balanced and positive work environment.
Fitness and Wellness: MyFitnessPal
Physical health is a crucial component of a healthy work-life balance. MyFitnessPal is a popular fitness app that enables users to track their exercise, nutrition, and overall health goals. 
By incorporating fitness and wellness tools like MyFitnessPal into your remote team's daily routine, you can promote a healthy lifestyle and improve work-life balance.
As much as possible, integrate these remote team tools into your team's daily routine. From time management and mindfulness to team building and physical wellness, these tools can help create a more balanced, productive, and happy remote workforce. 
What's in Your Tech Stack?
A well-rounded tech stack is essential for businesses looking to optimize their remote team management. 
Having a robust tech stack not only boosts efficiency and productivity but also fosters seamless collaboration among team members, making it easier to manage and scale your remote workforce. 
In fact, 77% of high-performing projects use project management software as a key part of their tech stack.
Your tech stack should encompass a variety of tools and technology that cater to the unique needs of your remote team. 
This includes tools for communication, project management, file sharing, collaboration, time tracking, and more.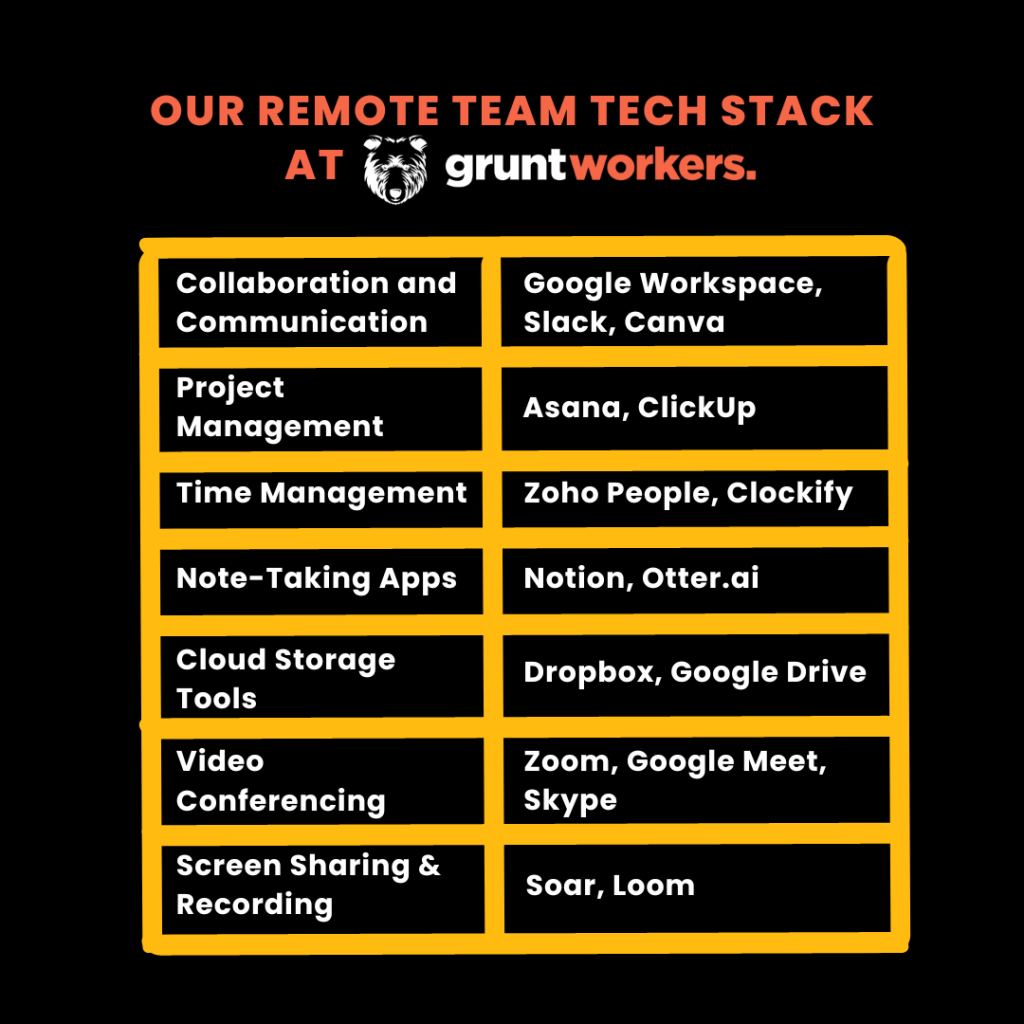 By investing in the right combination of tools, you'll be able to streamline processes, enhance team dynamics, and position your business for long-term success.
Choosing the Right Remote Team Tools for Your Business
As you delve deeper into the world of remote team tools, you may find yourself wondering how to choose the right ones for your business. 
With so many remote team tools available on the market, finding the perfect fit for your business can be challenging. 
In fact, according to a recent study, 44% of organizations use six to 10 different apps for collaboration and communication. 
To help you navigate this vast landscape, here are some key factors to consider when selecting the right remote team tools for your business.
Understand your team's needs.
Before diving into the sea of remote team tools, take the time to understand your team's unique needs and requirements. Assess the specific pain points your team members face and identify the areas where technology can help improve communication, collaboration, and productivity.
Evaluate ease of use and integration'
When choosing remote team tools, prioritize solutions that are user-friendly and easy to integrate into your existing tech stack. Complicated tools may lead to a steep learning curve and slow adoption, hindering the overall effectiveness of the technology. 
Look for tools that offer seamless integration with the platforms your team is already using, ensuring a smooth transition.
Consider scalability and customization.
As your business grows and evolves, your remote team tools should be able to keep up. Choose solutions that offer scalability and customization, allowing you to adapt and expand the toolset as your team's needs change. This will help ensure the long-term success of your chosen remote team tools.
Evaluate security and compliance.
With the increasing reliance on remote team tools, data security and compliance have become more critical than ever. When selecting tools, ensure they meet the highest security standards and adhere to relevant industry regulations. This will help protect your business and its sensitive information from potential risks.
Ask for recommendations and reviews.
Word of mouth is a powerful tool when it comes to selecting remote team tools. Reach out to your network of peers and industry experts for recommendations and advice. Additionally, take the time to read reviews and case studies to gain insights into the experiences of other businesses using the tools you're considering.
Test and iterate.
Finally, don't be afraid to test out different remote team tools to find the best fit for your business. Many tools offer free trials or freemium versions, allowing you to explore their features and functionality before committing to a full-scale implementation. Use this opportunity to gather feedback from your team and identify the tools that deliver the most value for your organization.
Consider these factors when selecting remote team tools. Ultimately, you want to make an informed decision and create a powerful tech stack that supports your team's unique needs, enhances productivity, and ultimately drives business growth.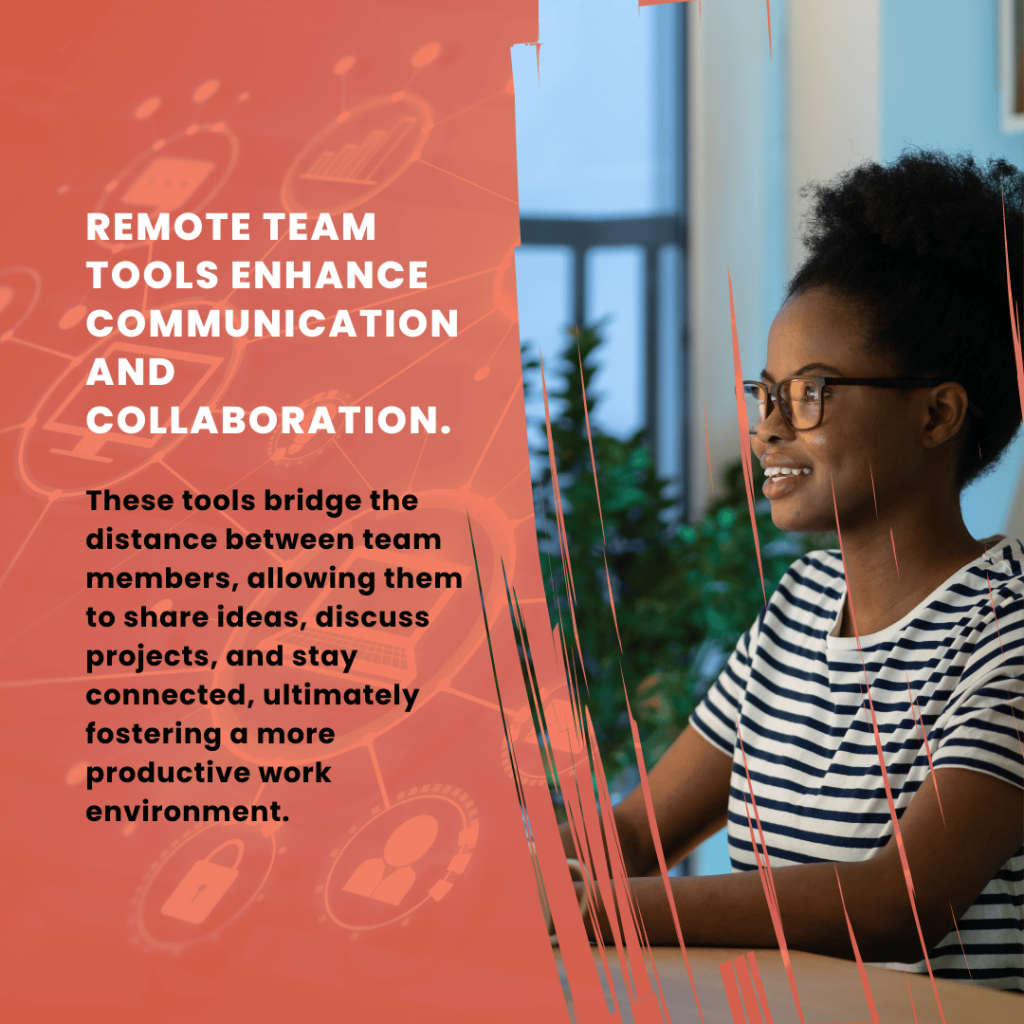 Remember, finding the right tools is an ongoing process, and it's essential to be flexible and open to change as your business and its requirements evolve. 
Empowering Businesses with Remote Team Tools: Case Studies
Today, businesses are increasingly turning to remote team tools and technology to streamline their operations and stay competitive. When implemented effectively, these tools can have a significant impact on a company's performance and growth. 
The following case studies showcase how GruntWorkers, utilizing remote team tools, has helped clients across different industries achieve remarkable success. 
Case Study #1: Boosting Revenue Late in the Season for a Seasonal DTC Brand with Remote Team Tools
A prime example of how remote team tools can help drive business success is the story of a new local seasonal direct-to-consumer (DTC) brand that partnered with GruntWorkers. Despite a late start in the season, the brand managed to generate $125,000 in revenue with the help of GruntWorkers' remote team and technology.
The GruntWorkers team utilized a combination of remote team tools, including communication platforms, project management software, and data analysis tools, to collaborate effectively and deliver outstanding results for the client. 
The team's efforts included optimizing the client's website, creating targeted email campaigns, and managing their social media and ad strategy.
By leveraging the power of remote team tools, GruntWorkers was able to bring together a team of experts who could work seamlessly and efficiently from different locations. 
This enabled the team to execute a successful marketing strategy that ultimately led to impressive results for the DTC brand.
This case study highlights how harnessing remote team tools and technology can not only help businesses adapt to the challenges of remote work but also unlock new opportunities for growth and success.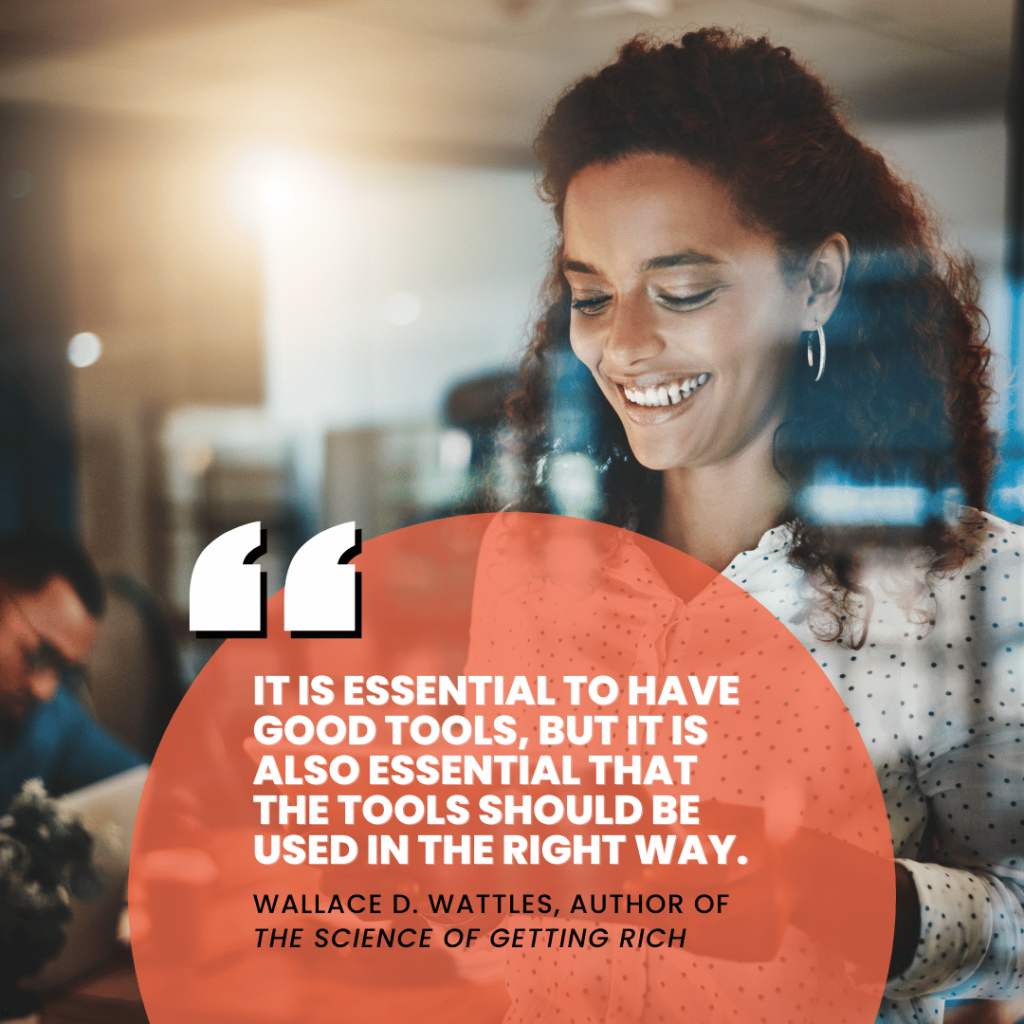 Case Study #2: Medical Marketing Agency Achieves Success with Remote Team Tools
Another exemplary case of using remote team tools to boost business comes from a medical marketing agency that collaborated with GruntWorkers to enhance their digital marketing efforts. 
By leveraging GruntWorkers' remote team and technology, the agency saw a 3x return on ad spend (ROAS) and a 30% increase in organic traffic.
To achieve these remarkable results, GruntWorkers employed various remote team tools for seamless communication, project management, and data analysis. The team focused on optimizing the agency's website, improving their SEO, and running successful pay-per-click (PPC) ad campaigns.
The use of remote team tools allowed GruntWorkers to assemble a group of skilled professionals from different locations, working together efficiently to deliver high-quality results for the medical marketing agency. 
This collaboration led to a successful digital marketing strategy and significant improvements in the agency's online presence and revenue generation.
This case study underscores the importance of embracing remote team tools and technology to enhance collaboration and productivity, ultimately leading to remarkable growth and success for businesses in various industries.
Conclusion: A Final Word on Remote Team Tools
In conclusion, remote team tools play a crucial role in the effective management of remote teams, ultimately contributing to the success and growth of your online enterprise. 
As you explore the various tools and technologies available, remember to focus on solutions that align with your team's unique needs and your business goals. Don't hesitate to experiment with different tools and gather feedback from your team to find the best fit for your organization.
As a next step, take the time to assess your team's current pain points, communication gaps, and areas for improvement. Use this information to create a shortlist of tools that address these issues and enhance your remote team's productivity and work-life balance.
Lastly, remember that implementing remote team tools is not a one-time event but rather an ongoing process. As your business grows and evolves, so too will your team's requirements.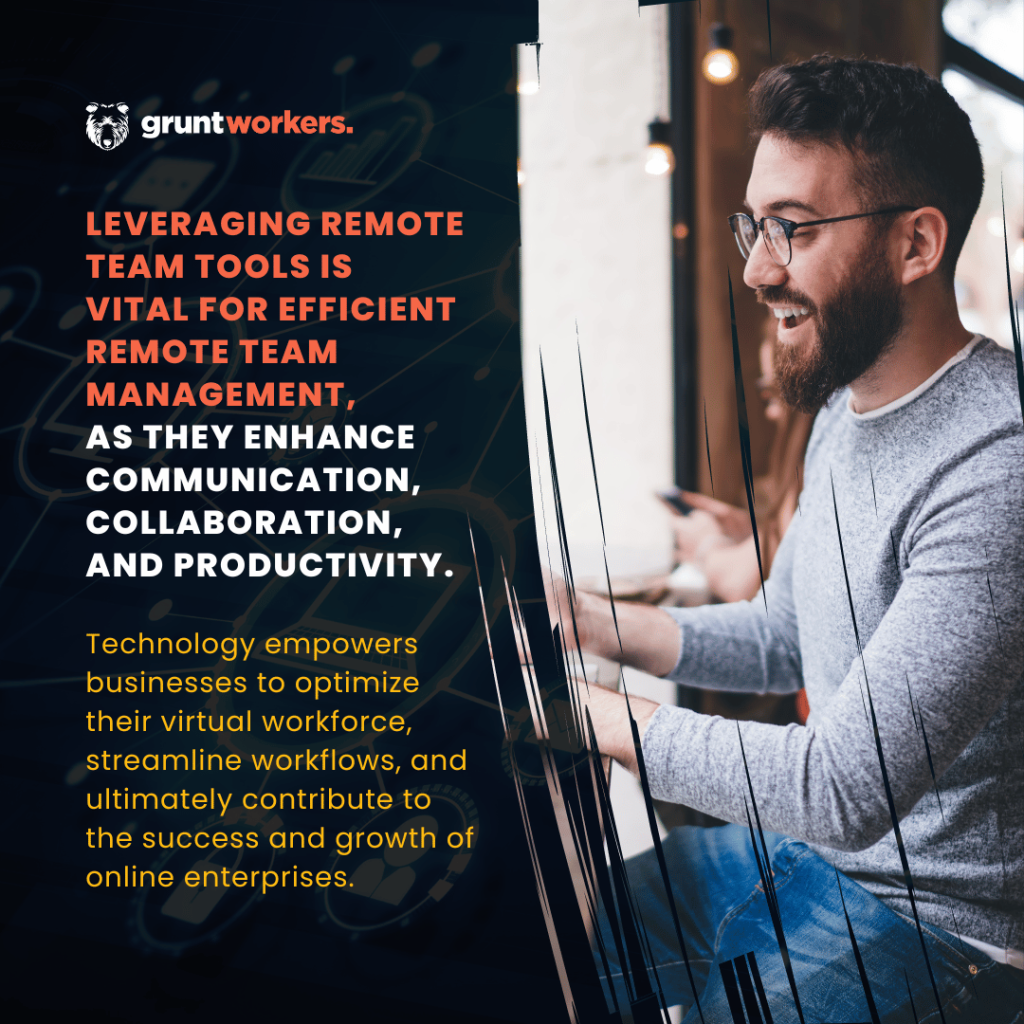 Be prepared to adapt and update your toolset accordingly, ensuring your remote team remains engaged, efficient, and empowered to drive your business forward.
With the right remote team tools in place, you'll be well on your way to building a high-performance digital marketing workforce that can help grow your business. 
If you need expert guidance on building and managing a remote team, get in touch with the GruntWorkers team to learn more about how we can help. Together, we can unlock the full potential of your remote workforce and pave the way for your business's success.